Online Membership presented by Danny Maude.
Are you looking for ways to improve your golf game & make changes that actually stick and work long term?
JOIN THE FASTEST GROWING COMMUNITY OF GOLFERS IN THE WORLD!
Become a member today and unlock exclusive coaching series and engage directly with me. Cancel anytime.
Short Game Secrets is now available as part of my Practice Plans Membership!
In this series you'll learn the following key things to master the short game:
Strike
Distance Control
Consistency
Reasons why most golfers chunk or thin their chip shots
Difference between chipping & pitching
Understanding what style of wedge will improve your short game. We are all different and this can be a game changer!
Intro to bunker play
I've also enlisted the help of the best coach in the world, Pete Cowen, plus the most respected wedge designer in the world, Roger Cleveland to help break down these concepts in this series!
These specific videos based drills have been created exclusively for my Practice Plan Subscribers and does not exist on YouTube.
All current Practice Plan members automatically have access to Short Game Secrets, as well as any future members.
With my guidance plus focused practice, you'll be a better golfer than ever before!
Try it free for 7 days, then just $19.99/mo!
*Access to this program is extremely limited, so get started today! You can cancel anytime.
What you get:
Unlock the Short Game Secrets, the Better Ball Striking Blueprint + over 60 Practice Plans, which you can access right here on my website!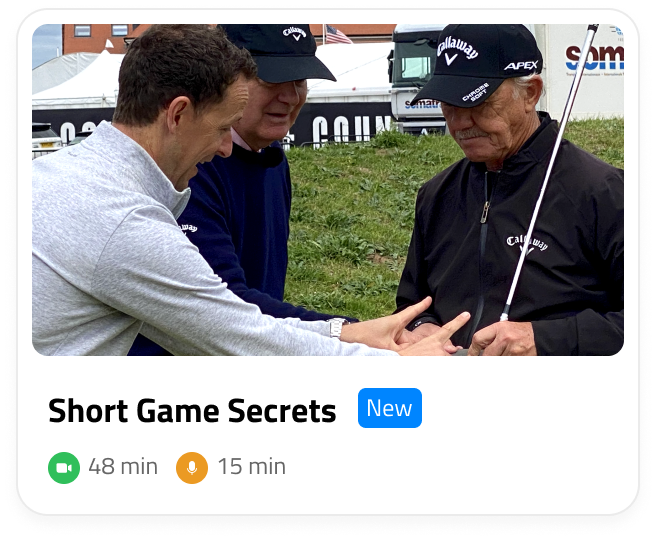 Over the course of the summer I will be answering questions students have in a Community Comments section on each Practice Plan for the benefit of all members.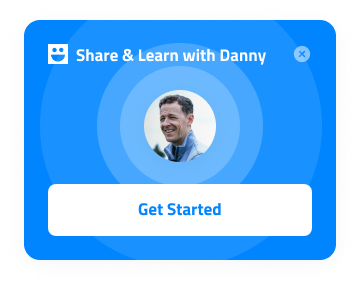 *This is not an individual swing analysis. Instead, if you have an insightful question posted in the community comments, I may respond with a public response that you and the entire community of members can benefit from.
New series now included with Practice Plans membership:
Short Game Secrets
This series includes over 20 extensive videos that break down all aspects of the short game.
And better yet, it includes features of my conversations with Pete Cowen and Roger Cleveland while we discuss and analyze different aspects of the short game.
Recently Added to this Membership:
Better Ball Striking Blueprint
In this 14-video program, I'll walk you through a step by step system to achieve better ball striking! We'll cover:
The Grip
Setup & Posture
Upswing & Downswing
How to practice!!!
and much more
And the best part - you can jump in the comments to ask me questions or show off your hard work! I'm on this journey with you.
Ask questions

and engage directly with me!
Let's get better, together.
When you become a member, you'll unlock exclusive videos from me curated to help you play better golf.

And the best part - you can jump in the comments with videos of your own, and I may respond directly to you to help guide you on your journey!

Start your transformation today and show me your progress!!! I want to help you achieve all your golf goals.
*Danny will not be able to respond to every comment, but he will be actively engaged in the comments with members.
Try it free for 7 days, then just $19.99/mo
I've created these Practice Plans after years of feedback and experience teaching thousands of students in real life lessons.
If you've followed my YouTube video lessons, these step by step guides take my video instructions up a notch and simulate a real life lesson from me at a fraction of the cost.
Danny Maude
Step by Step drills to practice with purpose
Animated steps focus you on the movements
Detailed audio introductions that simulate me being on the range with you while you practice
Join today and begin your transformation! Cancel anytime.
Community Feedback ❤️
Don't take our word for it, Hear from our current subscribers
Join today and begin your transformation! Cancel anytime.